I honestly think the most difficult part of any photography session is all the prep leading up to it.
I would have no idea where to start when styling a whole family if I didn't have experience photographing all of my lovely families around Indy. 
Jackie is a local photographer and NAILED her family wardrobe. I love using her images to show clients what works perfectly! She kept a general color theme without straight up  matching everyone together in one color. She also mixed patterns and solids, lights and darks.  
Here are a few tips that hopefully help you when planning for your session, as well as a new tool I've added for my clients (an easy online styling website that is the bomb.com).
↠ Matching IS OUT. Coordinating is the way to go! I would choose two main colors, with a third accent/pop of color mixed in.
↠ Stay away from green clothing for outdoor sessions. You want to stand out from the grass! Neon or super bright colors reflect off your face and skin, so stay away from those as well.
↠ Start with one outfit that you really like, then build the group around that (usually mom's). 
↠  I love when moms and little girls wear dresses because they add movement to your images, and movement = good! BUT jeans do work well for indoor lifestyle sessions. These sessions are more intimate- wear something cute, but not far from what you would wear at home. You can't even go wrong with leggings for in-home sessions if you have a cute top or sweater!
↠ Stay away from stripes. Horizontal stripes are not always flattering on adults, but kids can get away with it.
↠ Mix patterns and solids from person to person.
I love the little pop of contrasting color with the yellow here! Also great layering. 
I'm obsessed with how Shanna dressed everyone for their session! I love the neutrals mixed with a few colors thrown in.
↠ LAYERS! Layers add dimension and depth. (belt, long necklace, cardigan, suspenders for a little boy, chunky bracelet, vest, etc).
↠  DADS - don't wear tiny striped patterns or anything similar- this creates a moire effect in photographs and can look funky. My favorite dad combo is a chambray top and khaki/tan pants- looks good on every dad, and is easy to style mom and family with this neutral look. Try to stay away from flip flops!
They used my style code at Style & Select (at the bottom of this post) and it turned out so great!
↠  Spray tans can look VERY orange in shots, so if you do want a spray tan- try to get it a week before your shoot. You won't need one, but keep that in mind if you feel better with a tan! Babies have such fair skin, super tan moms can look a little odd in photographs with the whole family. Make sure you don't have any spray tan streaks- these are hard to fix in editing. 
↠  NAILS - Don't forget about your nails! I love detail shots, so your hands will be in images. No chipped polish- get a mani (or do it yourself) or just go bare and take it off.
I LOVE neutrals for in-home sessions!
↠ Pregnant moms- You don't have to shop in maternity. Any long dress with an empire waist can be used for maternity. Don't forget to check places you wouldn't necessarily find maternity clothes! I feel too old to shop at Forever21 normally, but they have great cheap long dresses (look online). So does Amazon! I also love lulus.com. They may not last many wears, but if you are purchasing for a session it doesn't need to. 
↠ For lifestyle newborn sessions, dress baby is something simple. Less is more! The main focus should be the baby, not a huge bow on their head. (But I do love a simple tiny bow paired with a white onesie, diaper, or swaddle.) Pull out a blanket grandma made or gifted- or even a favorite blanket your family uses often. I love tying in those memories with your images! This simple look is timeless and will still look great in 10 years when you look back and cry about how small your tiny baby once was!
↠  WRINKLES - NO wrinkles! Iron it or throw it in the dryer before your session!
↠ Wear what you feel good in! This will show in the pictures, make sure you like how you look. Show off your best assets!
Style & Select
My clients have access to a personalized styling site called HoneyTree Style & Select. They update their options often, so results should always be fairly current. This is a game changer- they pick super cute outfits, and cut outfitting planning time SO MUCH. They basically pull together options from other sites that go well together for sessions and would photograph well... YES PLEASE.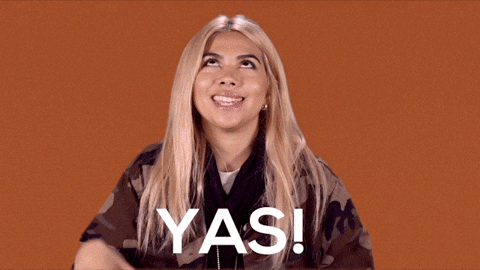 Simply go to https://styleandselect.com/client-homepage/ and use my personal access code to begin styling your entire family from the comfort of your couch. Fill out the St